Offers
We offer special discounts to a variety of benefit card holders. See our full list of supported discounts below:
British Forces Discount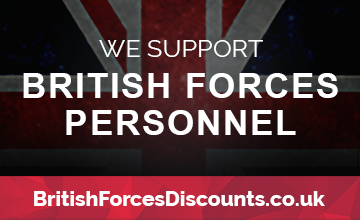 British Forces Discount supports British Forces with discounts across the UK. Forces deals on local and national businesses and online. We support those who help protect our country and its territories. Therefore, if you're a member of the British Armed Forces, you are entitled to discounted hire rates on our electric vehicles.
ACCESS YOUR VOUCHER HERE
Health Staff Discount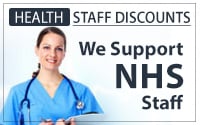 Health Staff Discount provides exclusive offers for NHS Staff. Connecting businesses looking to attract NHS Staff with NHS Staff looking for good deals. We at EVision Electric Vehicle Hire have the utmost respect and gratitude towards those working in the NHS to keep our friends and family in good health. As a token of our appreciation, we offer a discount to all NHS staff.
ACCESS YOUR VOUCHER HERE
Defence Discount Service
Defence Discount Service provides those in the Armed Forces, Veterans and the Defence Community with discounts both online and in store. Here at EVision Electric Vehicle Hire, we want to show our support for the Defence Community by offering a discount to all Defence Card holders.
ACCESS YOUR VOUCHER HERE
Blue Light Card Discount
Blue Light Card provides those in the NHS, Emergency Services and Armed Forces with discounts both online and in store. If you're working as part of the NHS, or in a sector of the Armed Forces, we're proud to offer you a discount on our self-drive hire packages.
ACCESS YOUR VOUCHER HERE